What's up Singapore!
We are pleased to present to you – The Knotted Sloth!
Your one and only dreadlock specialists in town.
Launched in 2020 by partners Samuel and Melanie, The Knotted Sloth is your one-stop-shop for everything Dreadlocks here in Singapore. We aim to provide professional, trendy and affordable Dreadlock advice & services, including installation and maintenance. In addition, we stock a variety of dread care products, extensions and accessories all in one place.
We are a small home-based business which was born out of absolute necessity! Having relocated to Singapore in the early 2000s, from Australia and South Africa respectively, we quickly realized that even though the art scene was vibrant and thriving here in Asia, there was a thorough lack of professional and credible dreadlock artists within the region, especially here on the Red Dot. We've heard you loud and clear Singapore, Welcome to The Knotted Sloth's own treehouse studio to help fill the void.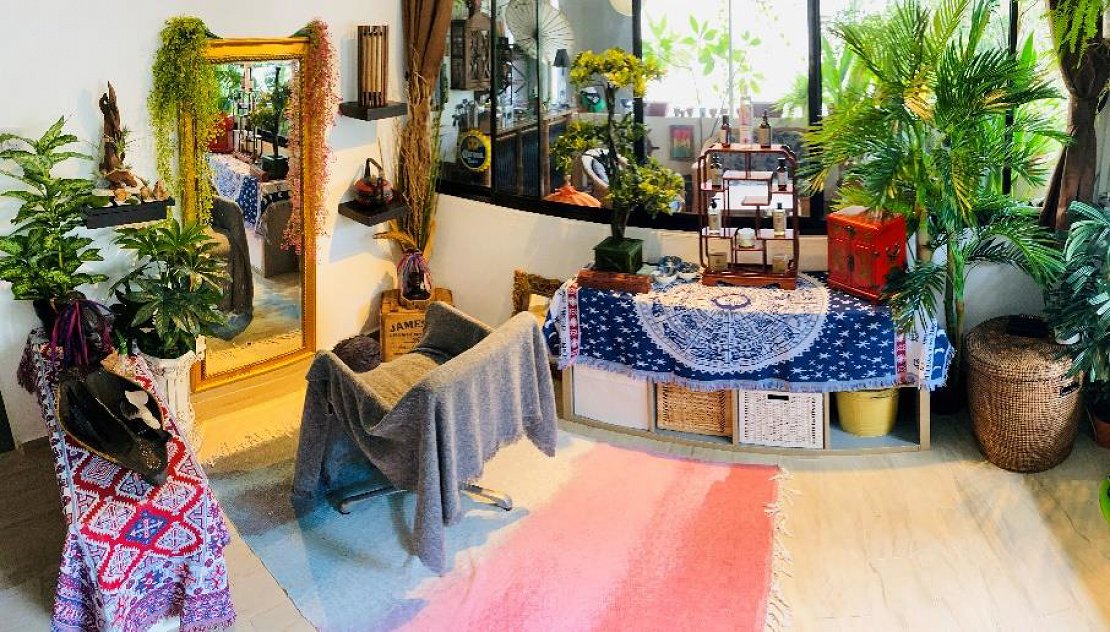 We're Knotty by Nature and We Know our Dreads! Our resident Dread Doctor has over a decade of experience with managing and installing dreadlocks and is well versed in creating various dreadlock styles for ANY type of hair. Come to us with or without ideas and together we will create the perfect head of dreads which works for you.
Finally, we here at The Knotted Sloth are not only strongly committed to the knotted lifestyle and bringing you the best dreads on the island (and possibly the continent), but are extremely vigilant about leaving only the most positive of footprints on our planet and society. Our team continuously searches the globe to bring you only the most natural, environmentally friendly hair care products and accessories which are sourced from countries with high and proven ethical standards.
But that's not enough! There are many forgotten causes and sectors of society which often get overlooked in our busy day to day lives here in Singapore – having noticed that our craft presented an opportunity to do some good and give back, we created The Knot as Fortunate Project as a small token of our appreciation to the community we live in and to the one planet which we all call home.